"Pat- listen to this." Gretl Dupre said to me as we walked into the kitchen of Camp Soles in Rockwood, Pa. It was the screen door slamming behind us. She said" isn't that cool? Isn't that just the sound of summer?" I thought about that and agreed that slamming screen doors reminded me of a time which was long ago in my life. I remember hearing that all the time in my kitchen at home on my way into and out of the house. It was like the sound of entry into the great outdoors of my neighborhood and at Camp Soles- it was the sound of kids heading out to play on the 263 acre facility which includes the beautiful Lake Triss.
Camp Soles has been a mainstay of the Western Pa community since 1957 and traditionally run by the YMCA. This season it was supposed to close but at the 11th hour, Gretl Dupre came to the rescue and bought the facility. She had skin in the game. She and her 8 sisters had been campers there when they were young girls and there was no way Gretl was going to let the facility sink into oblivion. Gretl is a " go getter" and even though she now lives in Seattle, she felt an attachment to the place and will make every effort to revive the spirit of summer camp in Western Pennsylvania. She intends to spend more time here and is on the path to revitalizing not only the facilities but revitalizing the spirit of the camp. She is literally the " soul of Soles."
Gretl and I are old friends as her family were the original owners of Seven Springs Mountain Resort where I spent a lot of time as a kid. As we walked the grounds, Gretl explained her reasons for investing and also her vision for the place. As she first showed me the kitchen which she is refurbishing to meet all the CDC Guidelines for the pandemic, she pointed out the speaker system where she says she will make announcements and raise and lower the flag each day. Traditional camp things but she has so much more planned. She will have campfires and roasted marshmallows and all the fun things that a summer camp will have, but she is more about teaching the kids responsibility with work around the camp which will teach them valuable lessons going forward. Things like sustainability – recycling, planting your own garden and growing your own food. Gretl has a vision of more than "kumbaya" around the campfire. She wants to make leaders of the kids and teach them valuable skills and responsibility that they can use for the rest of their lives. She wants them to have an understanding of the importance of the great outdoors and to respect the environment. In this age of entitlement, it is a noble task to which she is fully committed.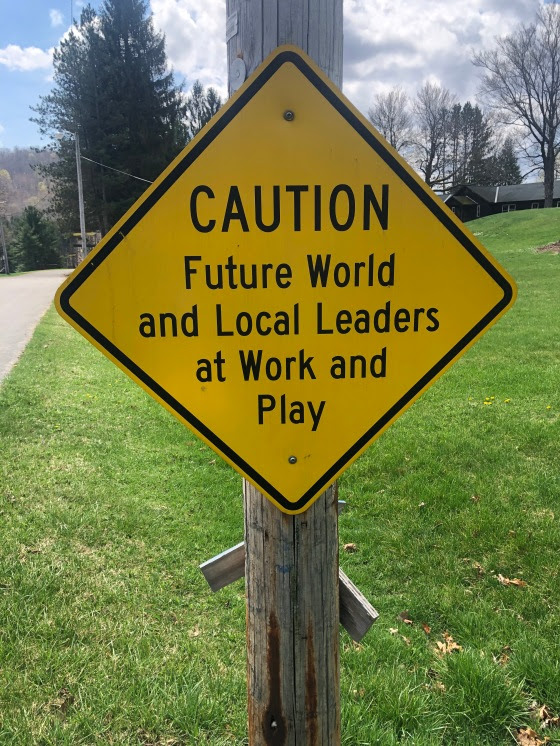 We walked around the lake and saw the kayaks and SUP equipment being readied for the season. She showed me the " ski lodge" and a small hill facing the spacious windows and remarked that she ultimately wants to make Camp Soles a year round facility for families as well as kids. Downhill skiing and cross country skiing with plenty of snowmaking capacity is on the docket. The dormitory lodges which will house the campers are being refurbished and there are many of them around the perimeter of the lake and nestled in the wooded areas around the camp. There is lots of work to be one but the employees of the camp are as committed as Gretl and they all have a " can do" attitude with their daily chores to get the place up and running for the summer camping season.
Lots of people my age have great memories of spending a week or weeks at summer camp. Those days of hiking, fishing, wearing headbands and beaded bracelets which were made at camp, all are fond images in the minds of a lot of parents today who may wish to rekindle those memories in the lives of their kids. Fresh air and activities outdoors instead of days in the basement playing video games. You can learn so much as a kid when you spend time working and playing in the great outdoors and no place is better than summer camp.
Camp Soles is currently a beehive of activity with planting gardens, refurbishing facilities, upgrading equipment, and a general positive buzzing vibe to the place. It seemed to me that the spirit of anticipation was all around with the " angel investor" Gretl at the helm. I was totally impressed with what has been done so far to resurrect a beautiful facility that was on the brink of extinction.
As I closed my time with Gretl at Camp Soles I couldn't help to think how proud her father Herman would have been of her. I am sure he is smiling down on her activities and is somehow prodding her to make things at Camp Soles bigger and better with a new mission.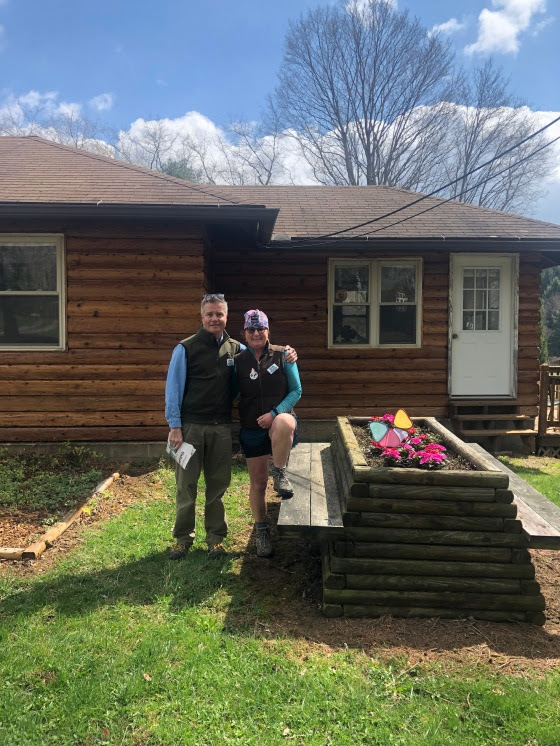 There are opportunities to sponsor a camper at Camp Soles this summer. Perhaps your own or maybe a camper who would not have the financial means or the immediate opportunity to partake in this fabulous experience. You can visit http://www.CampSoles.com or go to Friends of Camp Soles a non-profit entity EIN# 85-3514602 to donate or sign up. The address for donation or sign up is 1009 Tall Trees Drive Pittsburgh, Pa. 15241. The phone number for further information is 412-213-5321. The anticipated cost for a week camping is $520.00. Gretl anticipates that there will be a lot of " heads in beds" up there this summer so don't hesitate if you want to sponsor a child or get your own child or grandchild involved. Lots to do, lots to learn in the wonderful world of Camp Soles in the Laurel Highlands of Pa. Thanks for reading and thanks to Gretl for making it happen.
patmccloskey
 | April 19, 2021 at 6:03 pm | Tags: 
Camp Soles- Rockwood
 | Categories: 
American Culture
, 
camping
, 
Culture
, 
Education
, 
Health
, 
Inspiration
, 
Motivation
, 
outdoor activities
, 
outdoor sports
, 
Outdoors
, 
recreation
, 
Uncategorized
 | URL: 
https://wp.me/p31Q99-1jv