I am not sure whether I am just taking the time to notice or whether this spring has been more spectacular than most . The blossoms and growth in the woods and along the trails are really exploding and I have been thinking to myself as I hike and ride the mountain bike this year, what a blessing this has been. To have sunny days and vibrant colors emerging from the cold winter is really amazing especially around Western Pa where I live. It is usually rainy and wet in the spring and we all jokingly call it mud season. But, so far so good.
I crowbarred my wife Janet out of the house this weekend and she is always glad that I prod her to get outside and enjoy the fresh air. We have a lot of good hiking right near our house and when you look around, you really could be anywhere as you make your way down the paths and trails sighting new plant growth and the usual visuals of the pine forests near our home. The thing I always have to remember is that we have a lot to appreciate right in our own backyard.
Now don't get me wrong, I love hiking and riding in other parts of the country. There are so many places that have their own special atmosphere and vistas. Everyone who lives in those parts, are really proud of their landscape and their trails that they love to show us.
There are really great places out there to hike and ride and the mountain views are really spectacular. But really, everyone in all parts of this country have good views and great trails if you are willing to take the time to spend especially in your own back yard. Copper Harbor, Michigan, Mohican State Forest in Ohio, The Moon Rocks in Davis, West Virginia. I love to visit other places and so do my friends, but there is a reason people live where they live. Family, friends, jobs, familiarity, and other factors generally dictate where people are located. Oftentimes I think to myself that I would love to live in the west. But I would never look down on my local outdoors opportunities and think that there is something better. I try to enjoy my local mountains and parks and be happy that I the health and ability to do so.
I watch a lot of You Tube videos of people riding MTB in different parts of the country. And really they have a lot to offer. The thing that is most noticeable is the pride of the locals when they show a newcomer their local treasure of trails. They have an enthusiasm in their voice and a smile on their face that says- " hey man, this place is the bomb." And it often is and people are happy to hike or ride there. But is it the " bomb?" Maybe the " bomb" is your local scene with your friends in your local mountains or trails. Wherever you live?
I always chuckle at the conversations that lead to " one -upsmanship" You know- like you telling someone from another place what a great time you had on your local trails and they tell you " Oh man- that is nothing. You should have seen it out here this weekend." I am sure that it was nice, but there are great hikes and rides everywhere. My dad had a funny saying that said, " First liar never has a chance." That is the classic response to " one- upsmanship." " You think that was good? Well, you should see mine" In reality, my friends in Oregon love their trails. My friends in Colorado and California love their trails. My friends in Vermont love the Green Mountains. And I don't blame them a bit. But I never have that longing to always be there instead of where I am. Love to visit and travel. But I always am thankful for the local scenery and the ability to enjoy it. I never demean the local scene. And there is something to be said for sharing it with my wife and my friends.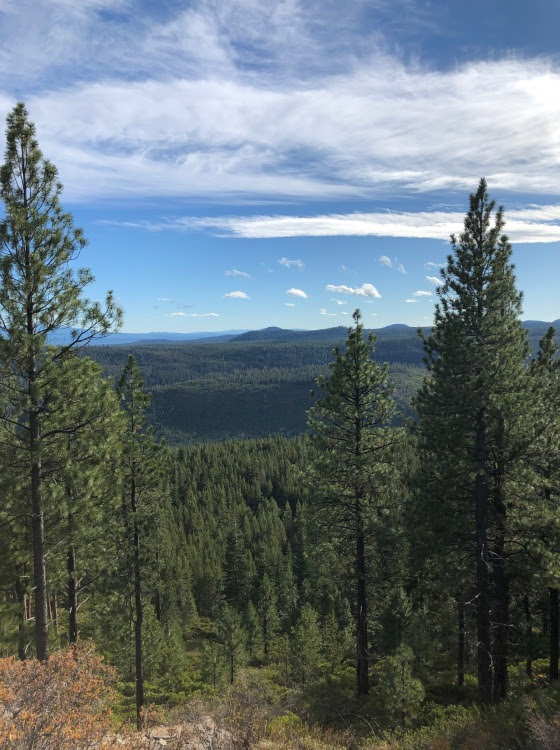 But this coming weekend, I have a friend visiting from Philly and he loves to ride. I will be proud to show him around and let him see the fresh new season we have around here with all the blossoms, flora and everything that is spring on the local trails. I am sure that I will tell him that this is the BEST around here. LOL!! Enjoy what you have- wherever. Thanks for reading.
patmccloskey
 | April 26, 2021 at 6:02 pm | Categories: 
Bicycling
, 
Cycling
, 
Exercise
, 
Hiking
, 
Hiking
, 
Motivation
, 
Mountain Biking
, 
outdoor activities
, 
outdoor sports
, 
Outdoors
, 
recreation
, 
Seasons
, 
Spring
, 
Uncategorized
 | URL: 
https://wp.me/p31Q99-1k1